A special programme awaits all guests during the Welcome Reception of the EQTC 2023 at the intersection of quantum physics and art. Here's our little teaser for an experience that really cannot be put into words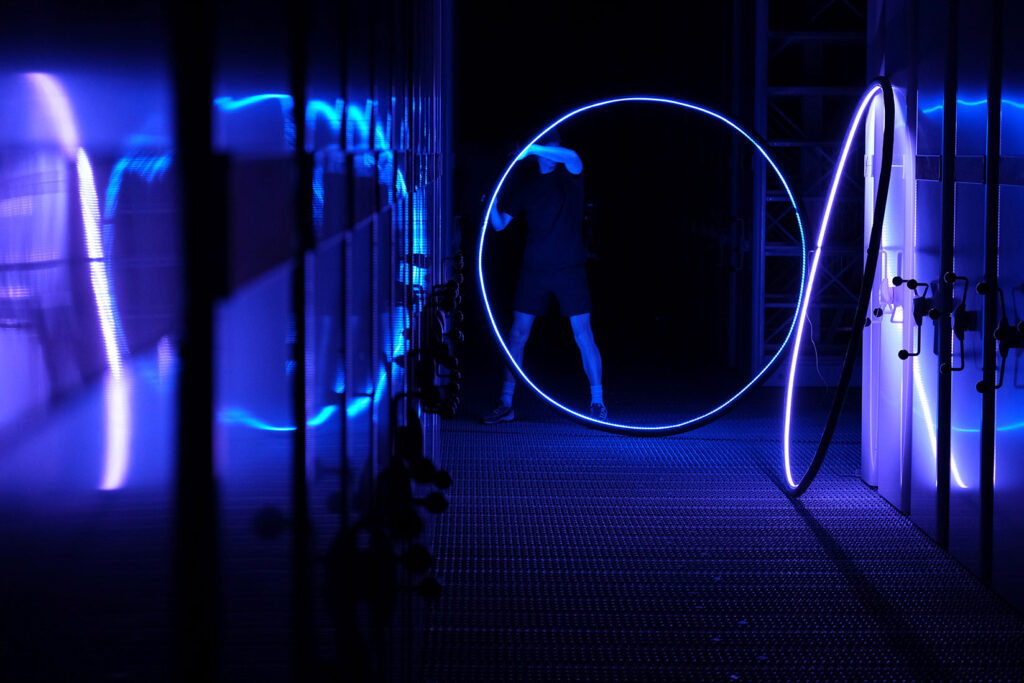 The artists translate research topics in quantum physics into movement, color and sound, creating an aesthetic installation that can be experienced with all senses
The worlds of science and the arts usually have only limited interactions with each other. The Cluster of Excellence QuantumFrontiers at Leibniz University Hannover together with artists Niels Weijer and Michael Tuttle want to change that and bring quantum physics and performing arts together in a dance performance.
For this purpose, the choreographer and the musician have enlisted the research topics of the Cluster of Excellence such as gravity, light and matter waves as their muse. For the performance, they take these themes and translate them into movement, color and sound in order to express them artistically.
In the performance choreographed by Niels Weijer, he and his dance partner Mike O'Connor move large LED rings that glow in different colors, to be accompanied by a live jazz trio as a special performance exclusively conceived for the EQTC 2023. In the dark performance space, this will create an aesthetic installation that can be experienced with all the senses.
QuantumFrontiers and QVLS as the EQTC's main hosting partner believe in the importance of creating access to both excellent science and unique events that leverage scientific principles. Hence, the general public will be invited to experience the full performance in the framework of a dedicated event on 17 October.