ABOUT THE EVENT
European Quantum Technologies Conference (EQTC)
16-20 October 2023, Hannover, Germany
The EQTC in Hannover is set to be the beating heart of the European quantum world for a full week: The event will showcase all main scientific and technology pillars of the Quantum Flagship and the European ecosystem as well as global developments.
In focus:
– Latest advances in research, industry and policy
– Dedicated tracks and networking opportunities for new collaborations
– Transfer of research-intensive technologies to European industry
– Exhibition area and start-up showcases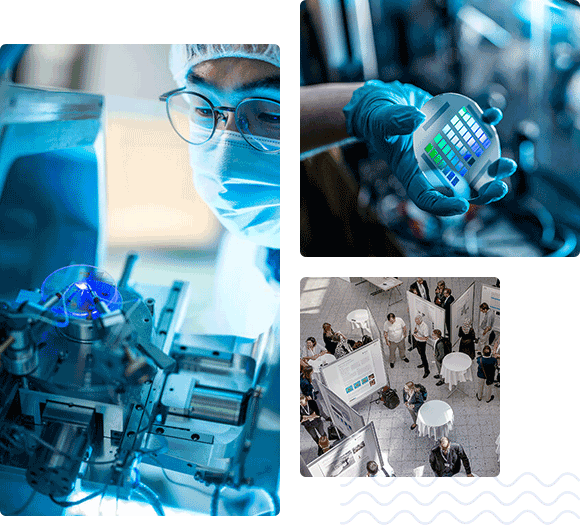 WHY YOU SHOULD JOIN
Quantum-ready, future-ready.
Every two years, the Quantum Flagship gathers the major European research and innovation networks at the European Quantum Technology Conference (EQTC). As the largest quantum event of its kind, we are looking forward to celebrating breakthroughs, highlighting the pioneering work of European organisations and connecting the dots within the community.
The EQTC is the go-to event for getting an inspiring and intense tour of the European ecosystem – and ensuring that you are far ahead of the curve. Come and get future-ready!
QVLS NEWSLETTER
Stay in the loop
Get the latest news on the EQTC programme, tickets and further updates by signing up to our QVLS newsletter!
Subscribe to our newsletter!
---
EQTC 2023 is organized in the context of the European Quantum Flagship
supported by QUCATS, the Quantum Coordination and Support Action funded by the European Commission